Tuesday, February 12, 2013 Aviir Snags $10M In Second Tranche Financing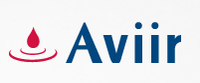 Irvine-based Aviir, a developer of cardiovascular disease testing technology, said today that it has raised $10M in a second financing tranche, after meeting a revenue milestone. According to Aviir, the round was led by Merck Global Health Innovation Fund, and also included Partners & Partners, Bay City Capital, Aberdare Ventures, and New Leaf Venture Partners.
Aviir is developing a laboratory testing service which helps to identify and prevent cardiovascular disease, using blood testing. The firm says its tests use the blood level of 7 proteins associated with the development of plaque, then applies an algorithm to determine an individual's probability of experiencing a heart attack within the next five years.
Aviir said it was advised by Inverness Advisors and Stradling Yocca Carlson & Rauth in the financing and transaction.
More information »
---